 Handwoven Dark Green Cotton Scarf
Women's long handwoven dark green cotton scarf. This pre-washed hand-loomed scarf feels soft and luxurious with cream and light green, woven fleck detail. Wear loosely around your shoulders or wrapped around your neck with a plain tee or cotton shirt, for organic laid back style. An essential item for the female traveller, easy to wash, will dry in minutes and so lightweight it can be folded up small enough to fit into your shoulder bag.
Sure to be loved and worn for years, this hand-loomed scarf is delivered in a cotton bag.
Material: 100% Handwoven Cotton
Size: LONG 106 x 45 inches
Technique: Hand Woven
Colour: Blue
Conscious Spending: 10% of your purchase is donated to Charities and Ashrams directly involved in helping underprivileged women and children in Rishikesh, Himalayas, India.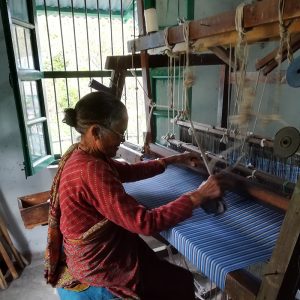 Since 2013 JAMDANI has been recognised by UNESCO as an intangible cultural heritage (ICH) which is knowledge, or skill considered to be part of a place's cultural heritage.
Weavers embroider amazingly beautiful and intricate motifs and geometric patterns on vibrant or muted colour cloth, in a 2000 year old ancient technique of the Bengal region.
We love this soft, lightweight muslin fabric which is like weaving air. Vividly patterned, sheer cotton fabric, traditionally woven on a handloom by artisans and apprentices around Dhaka.
Loved, commissioned and worn by the Royal and rich society over centuries, the skills of Jamdani weaving are passed down by parents to their children.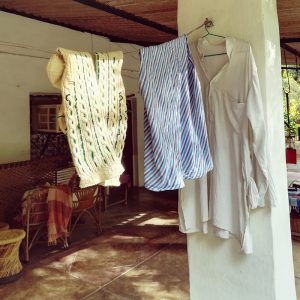 In our experience it is best to hand wash your Khadi clothes, scarves and stoles with mild soap in cold water.
Dry clean
To machine wash, we recommend washing with mild soap on a slow, cold wash.
Please do not wash Khadi cotton in hot water as it may cause slight shrinkage and loss of natural dyed colour.
Wash dark and light colours separately
Hang to dry to avoid wrinkles
This Khadi washing guidance will increase the lifespan of your ethically conscious clothing.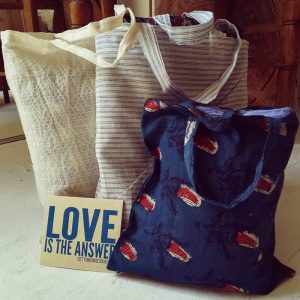 We offer Free Worldwide shipping on all orders over £75.
Tracked and Recorded
Delivered in a sustainable / zero waste cotton conscious gift bag, made from our cast off dress cuttings.